Gutter Guards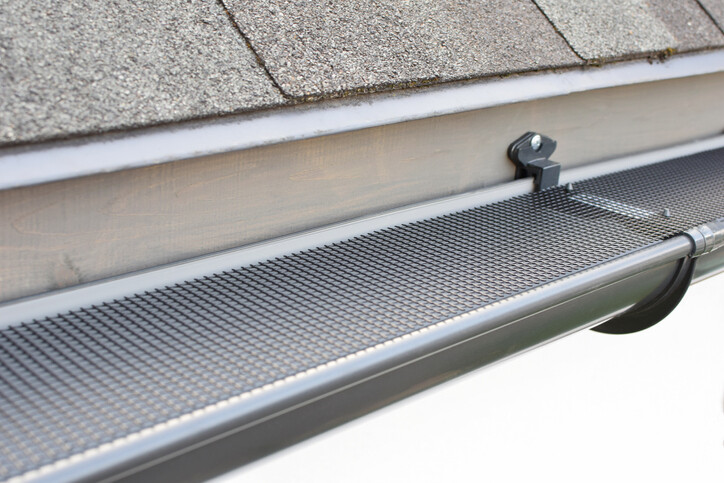 More and more homeowners have been calling for gutter guard installation. Climbing a ladder twice a year to remove the buildup of leaves and debris is a risky endeavor. When you call Bolechowski Construction LLC to install covers on your gutters, leaves will fall right over the gutters and water will drain properly, reducing damage to your roofing system. The roofing pros at Bolechowski Construction LLC have been working with gutter guards on local homes and businesses for over 15 years.
---
Call for a FREE Quote
---
No Maintenance Gutters!
Stop pulling out your ladder to pull muck from your gutters. Stay safely on the ground and enjoy your weekend. Gutter Guards installed by Bolechowski Construction LLC will keep leaves, pine needles, seeds, and other debris out of your gutters, allowing them to channel stormwater off your roof to the ground as designed.
Protect Your Home With Gutter Guards
With Bolechowski Construction LLC installed Gutter Guards, your gutters will never clog with leaves and twigs again. When gutters are free of debris, water flows quickly away from your roof and away from your foundation. Rainwater drains away from your foundation. When it's not raining, your debris-free gutters do not hold moisture that insects need to survive, so they are less likely to take up residence in your eaves, gutters, or attic.
Be Safe While Saving Time & Money
With Gutter Guards, installed by Bolechowski Construction LLC, say goodbye to gutter muck. Stay off that shaky ladder with your feet firmly on the ground, where it's safe! Or if you normally hire a gutter cleaner, say goodbye to those routine payments. With Bolechowski Construction LLC Gutter Guards, you'll have one less problem to manage.
Storms Are Coming - Call Bolechowski Construction LLC Now
Gutter Guards by Bolechowski Construction LLC are the smart choice. Affordable and quick installation by Bolechowski Construction LLC makes adding Gutter Guards to your existing gutters simple. Bolechowski Construction LLC has been installing Gutter Guards since 2008. Don't get on the ladder again. Call Bolechowski Construction LLC today for a fast free quote!
---
Call for Fast FREE Quote
Dial Area Code first please.
---